MacroMenu or Macro Menu
Store and reuse Clips, Macros, Info, Actions and Mail Templates

MacroMenu Is a must have tool for anybody that work with text manipulation, programming or is in the business of helping people by mail or on forums. MacroMenu's user interface is build as a menu system that can be customized in many different ways, setting colors, font and size. The graphic user interface is blazing fast and have full keyboard support, this combined with the fact that it's a menu gives you easy access to all your stored macros and clip items. There is even a full text incremental search, making it very easy to find what you are looking for, even when you forgot where you put it, a couple of letters and a few milliseconds, then you have it. You can share menus or just branches of menus with your friends and coworkers, so that it is easier to maintain a consistent style in your work. When you install the MacroMenu you get 6 different programs all merged into one:
| | |
| --- | --- |
| ClipStore: | Store thousands text clips and paste them into any application. |
| MacroComposer: | Build and store both simple and complicated keyboard Macros |
| ClipboardModifier: | Build and store function sets for modifying text in the clipboard |
| MailTemplate: | Store Emails and activate the emails with individual templates. |
| BookmarkMenu: | Store and open webpages in selected browser. |
| Launcher: | Store and run shortcuts for programs and files. |
MacroMenu run on Windows XP, Vista, 7, 8, 10 and 11. Go to MacroMenu for video, screenshots and full description.
Current version: 3.6.2.11.
---
QLaunch or Quick Launch

Check out all the new tool at:
Qlaunch Tools 1 and Qlaunch Tools 2
QLaunch, Quick Launch, QuickPad, LaunchPad, Dockbar, or what ever you want to call this great program, is a very efficient and easy to use toolbar, for launching your favorite programs, document, folders or websites on Windows. Quick Launch helps you clean up your desktop, get rid of all those confusing icons, put them on a QLaunch toolbar instead and increase your productivity. Have easy and straightforward access to your programs.
Quick Launch can stick to all the edges of your screen, there can even be up to four toolbars at the same edge. Quick Launch have auto hide so you only see it when you want to.
New In version 2.x
The new tools cover a very diverse set of tasks: Alarm / egg / stop watch, Alphabetizer, Break Lines, Screen Camera, Clean Clipboard, File Template, File Time Changer, Icon To Png, Icon Viewer, Image or images To Icon with batch conversion, Folder Menu, Magnifying Glass, Hide All, Print Screen Catcher, Sticker and Web Image (preview, resize, sharpen, crop and compress).
Check out all the new tool at: Qlaunch Tools 1 and Qlaunch Tools 2
QLaunch is designed for Windows Vista, 7 and 8 with full Aero style, but it can run on all Windows versions from XP onwords.
Learn more.
Current version: 2.7.3.38.
---
Color Pick Pro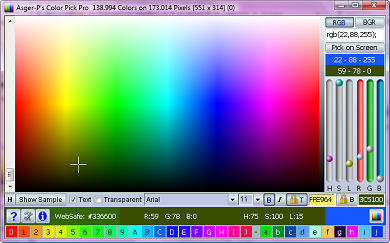 Color Pick Pro (CPP) is a professional color picker tool, for finding the right color, font or font color. CPP can store color sets containing 20 colors and their name / hints, to color set files and it can copy any color value to the clipboard as a HTML hex value, C/C++ hex value, in RGB, BGR or HSL and even custom defined decimal or hex formats.
Color Pick Pro comes with a sizeable and zoomable color picker cursor that can fetch any color anywhere on the screen. The pickers 48 times in 16 steps zoom, controlled with scroll or keyboard, makes it very easy to get exactly the right color.
Color Pick Pro provide a sample window you can drag to the place on the screen where you need the color or font. This feature makes it a lot easier to get the font and color right. The sample window can be transparent, so you can chose font and font color on the real background.
See in full size and Learn more.
Color Pick Pro can run on Windows XP, Vista, 7, 8, 10 and 11.
Current version: 3.3.5.21.
---
INI-Edit and Password Saver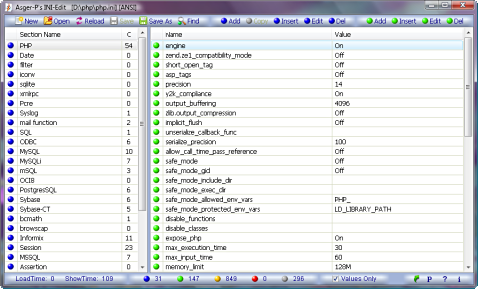 INI-Edit is a very easy to use program, for creating and editing INI files and for managing all your passwords safely. If you are working with INI files, INI-Edit will handle all the INI syntax and file structuring for you. If you are creating or you just want to change some values in the INI File, INI-Edit can be a great help, with its very fast search function and its ability to hide all comments. Now INI-Edit can encrypt the file when it saves it, this feature makes INI-Edit perfect for storing and organizing passwords.
For a full description about the features of INI-Edit take a look at the user guide below.
See in full size and Learn more.
INI-Edit can run on Windows XP, Vista, 7, 8, 10 and 11.
Current version: 2.6.6.8.
---
Freeware Applications
---
Clipboard to Image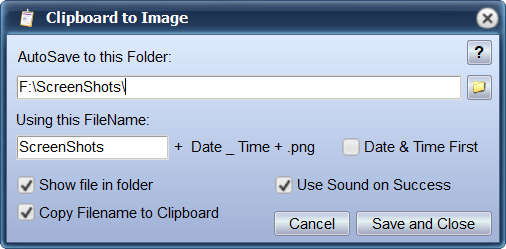 This little program will make it a lot easier to take a pictures of windows on your Computer screen and of the whole screen. Clipboard To Image works together with the Print Screen and Alt + Print Screen key on your keyboard.
Learn more.
---
7 Card Solitaire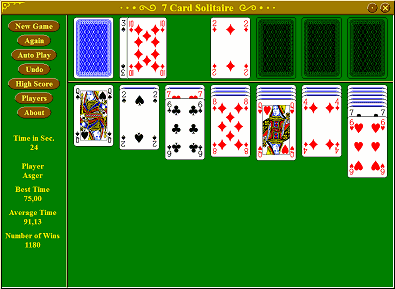 A replacement for the Solitaire game (sol.exe) that comes with the Microsoft windows installation.
7 Card Solitaire uses real scanned card and have: Full undo,
Auto play, High score list, Player list + an accurate timer.
It keeps track of: Number of wins, Best time and Avarage time.
It runs on Windows 9x, NT, 2000, XP Vista and Win 7 - 11.
See in full size and Learn more.
---
Clean Clipboard Text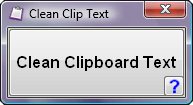 CleanClipText can Clean the content of the clipboard for formatting and leave only plain text in the clipboard. you know when you copy something from the Internet or a Spreadsheet and paste it into your word processor, it very often get messy because of all the font setting that came along with the text. Learn more.
---
Send To Tools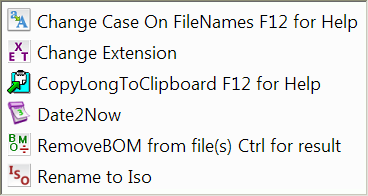 Send To Tools is a series of small programs that only do one thing each.
They work by adding a shortcut to the "Send To" menu, so that you can right-click on a file and activate the function, on the file or files you have selected. Learn more.
---

---
Last updated: Sep-25-2022 © Copyright 2003-2022 Asger-P Software
Program names on this site: Color Picker, Color Pick Pro, Color Selector, ColorSelect, ColorPicker, ColorPal, Color Palette, ColorPalette, Color Select, QuickLaunch, Quick Launch, SmartLaunch, QuickStart, QuickBar, LaunchBar, LaunchPad, Dockbar, 7 Kabale, Kabale, Solitaire, 7 Card solitaire, macromenu, macro,